Dave's Charcuterie Wreath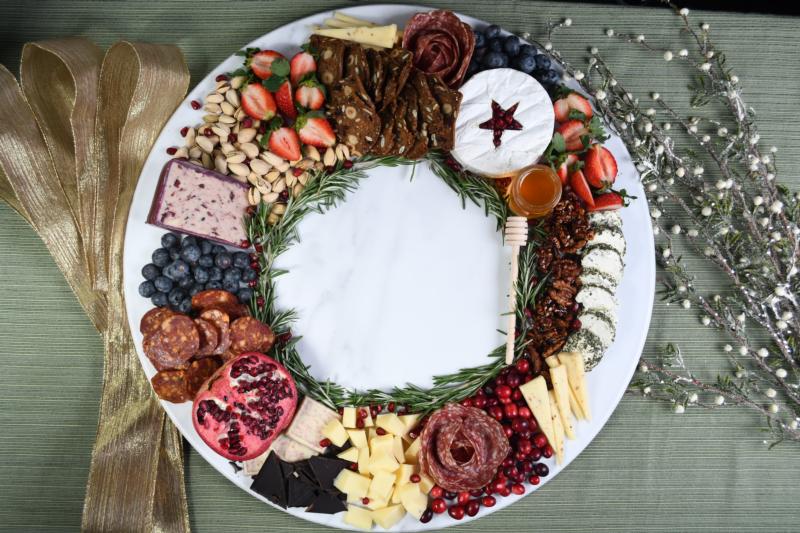 Ingredients
-

Fresh Rosemary

-

Brie

-

Salami

, folded in roses
-

Crunchy Cranberry Crackers

-

Pomegranate

-

Wensleydale Cranberry Cheese

-

Caramelized Walnuts

-

Cheddar Cheese

-

Sliced Chorizo

-

Herbed Goat Cheese

-

Pistachios

-

Fresh Cranberries

-

Honey

-

Blueberries

-

Assorted Dark Chocolates

-

Strawberries

-

Manchego or Pepper Jack Cheese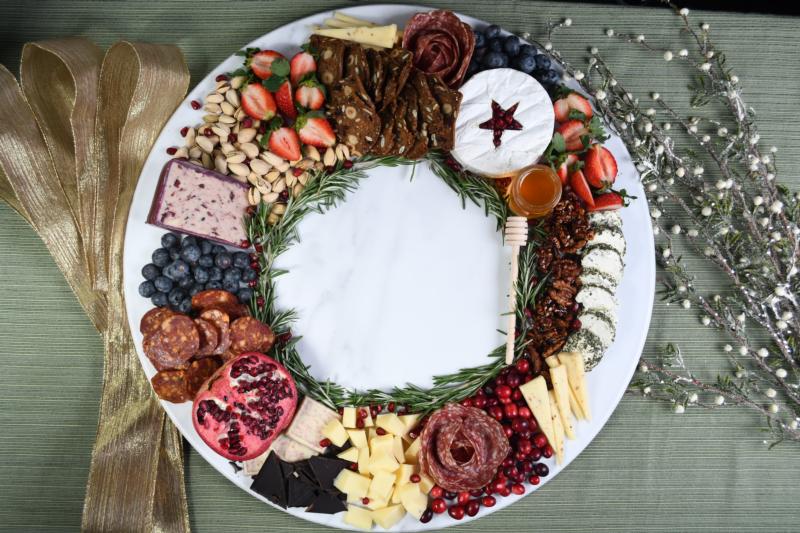 Method of Preparation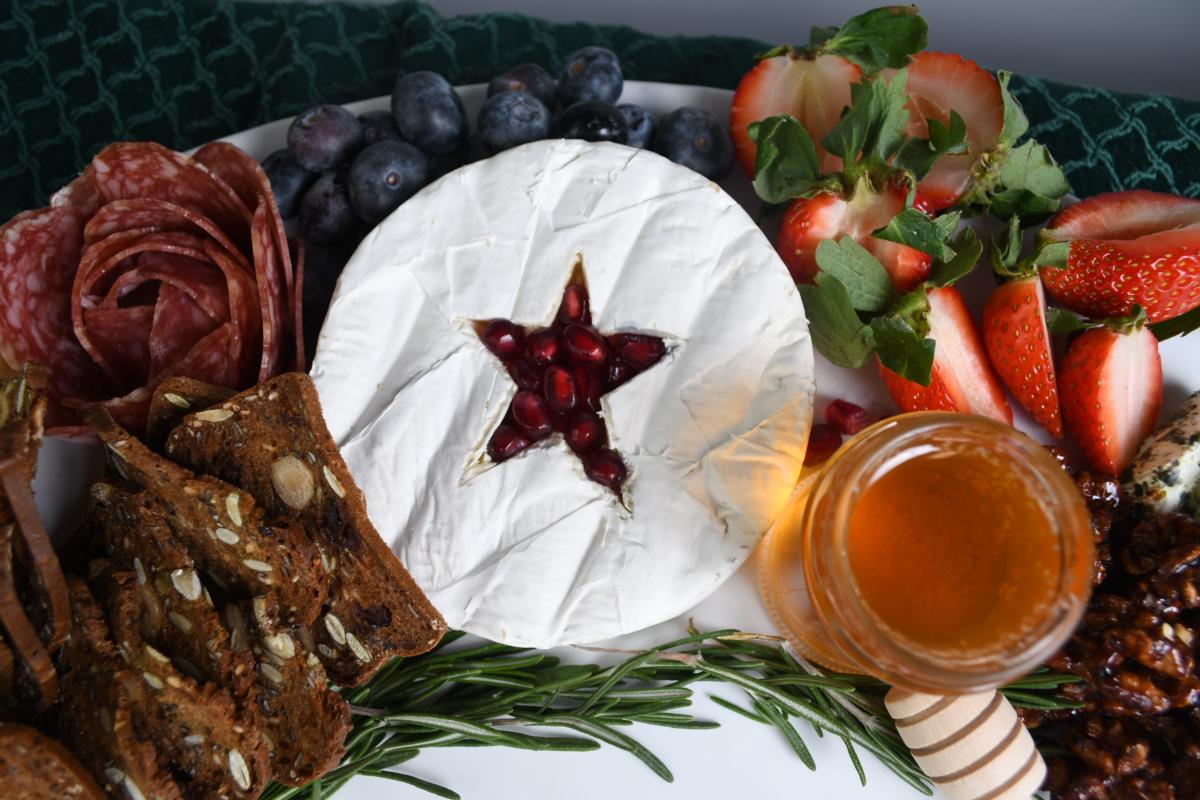 Step 1
Arrange the fresh rosemary in a circle in the center of the board.
Using a cookie cutter, cut the center of the brie out and fill with pomegranate seeds. Place in the top right corner of the board. Surround with fresh strawberries, blueberries, and crunchy cranberry crackers. Place the honey jar to the right of the brie.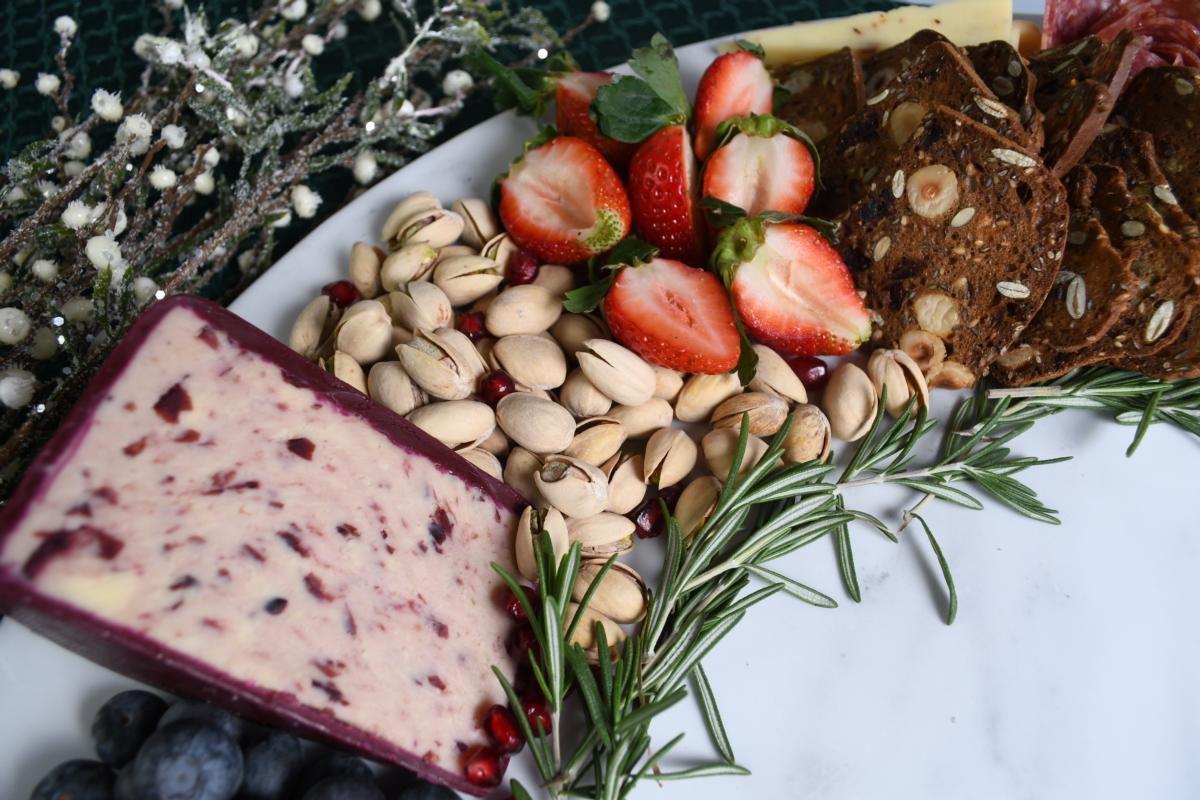 Step 2
Place additional strawberries next to the crackers, followed by pistachios.
Place the Wensleydale cranberry cheese.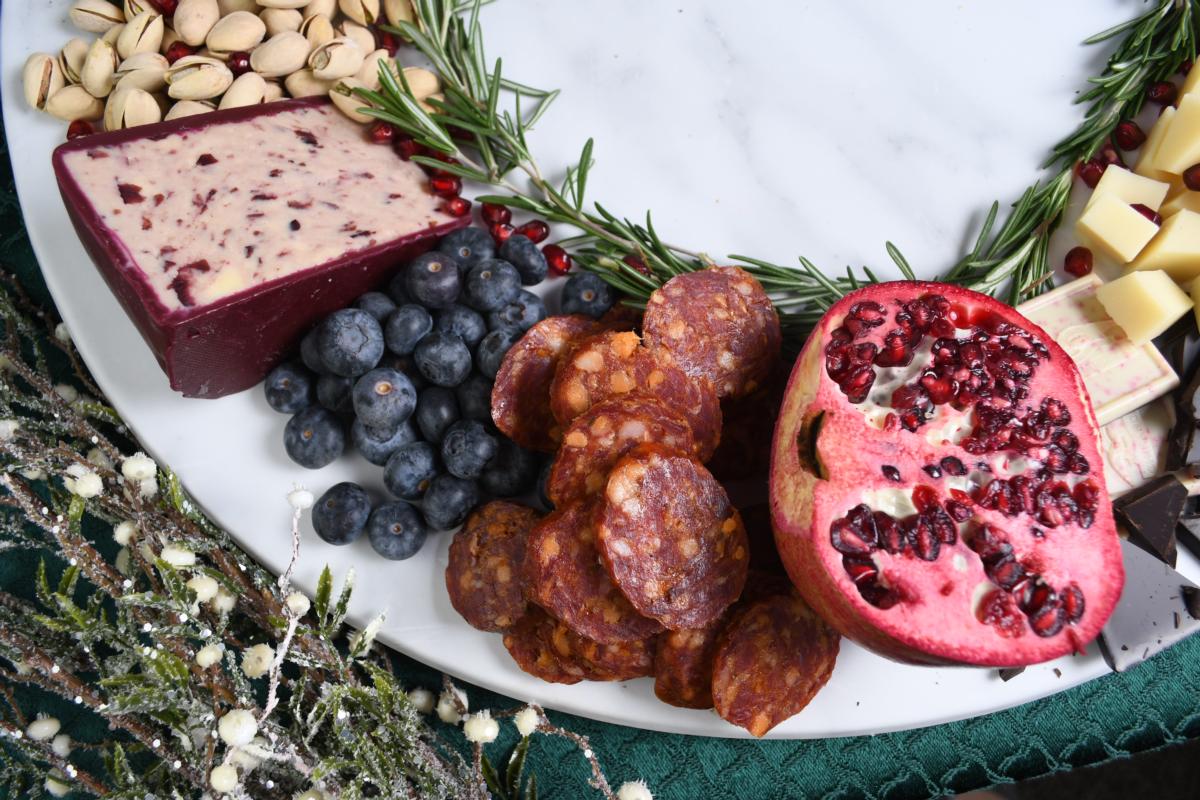 Step 3
Add the blueberries, sliced chorizo and ½ a pomegranate to the board.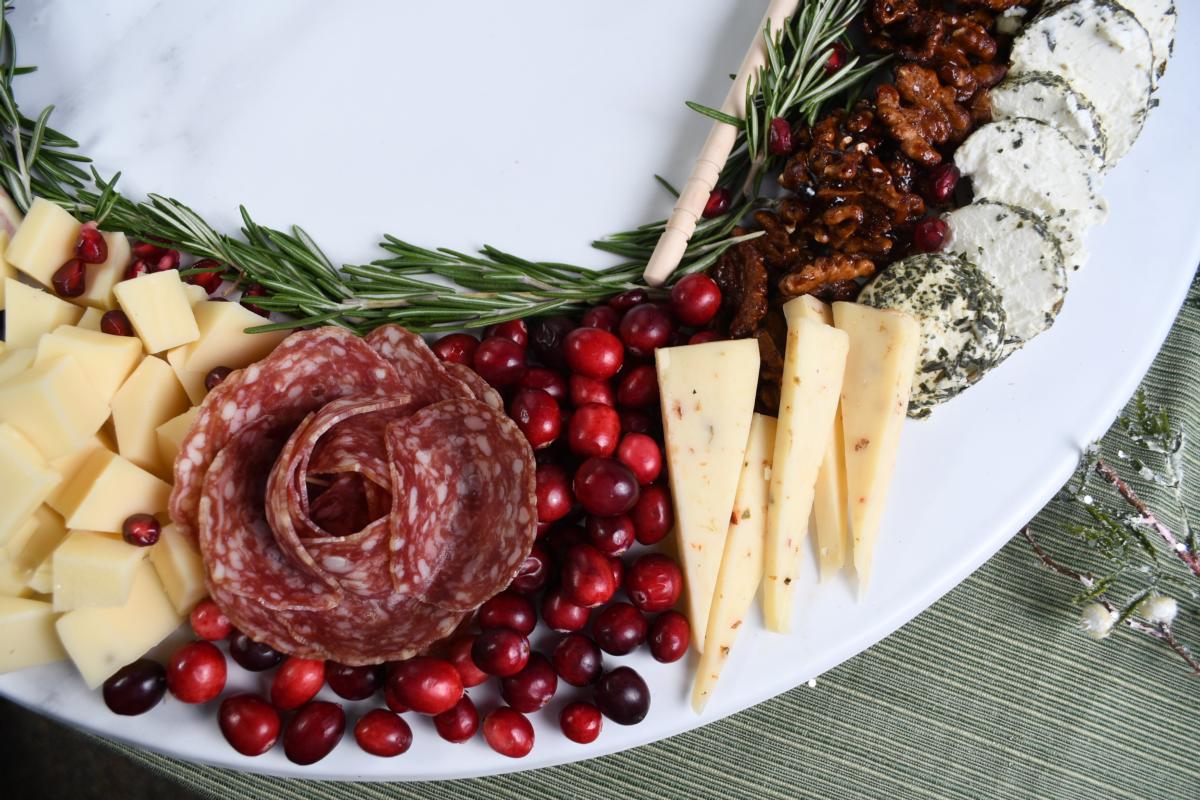 Step 4
Add the assorted dark chocolates and cubed cheddar cheese.
Fold the salami into a rose and place next to the cheddar cheese. Surround with fresh cranberries. Cut the sliced manchego or pepper jack into triangles.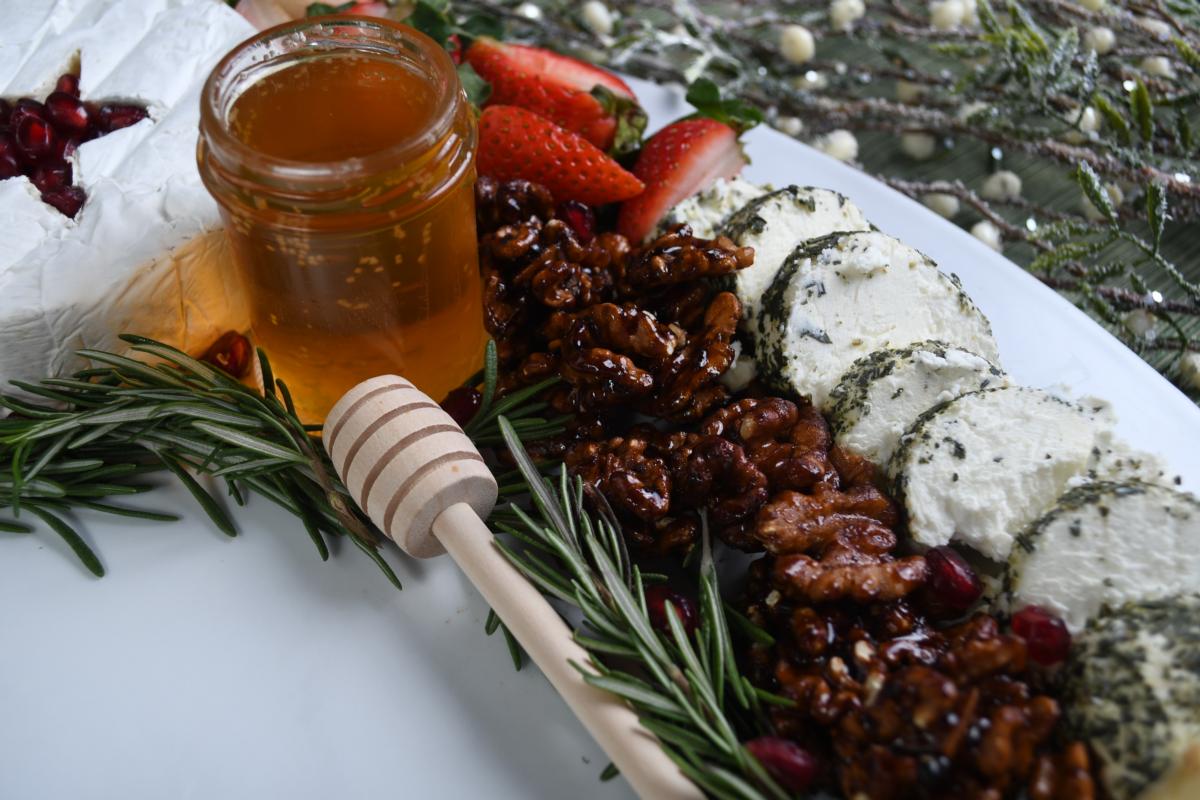 Step 5
Place the caramelized walnuts in a row next to the rosemary. Slice the goat cheese and place behind the walnuts.
Garnish the board with pomegranate seeds.