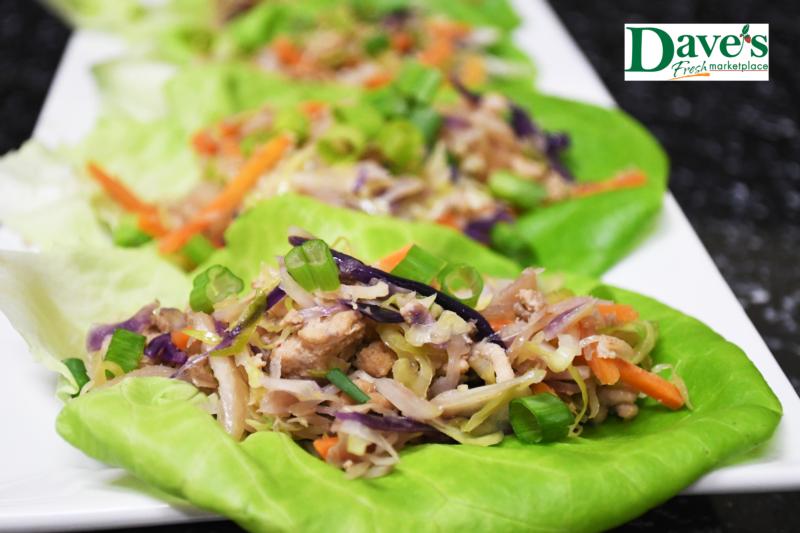 Ingredients
1 tbsp

Olive Oil

1 lb

Ground Chicken

3/4 cup

Diced Onion

2 tsp

Minced Garlic

1.5 tsp

Minced Ginger

1 cup

Shredded Carrots

14 oz

Coleslaw Mix

3-4 tbsp

Coconut Aminos

1 tbsp

Rice Wine Vinegar

1 tsp

Sesame Oil

1 container

Boston Bib Lettuce

Garnish

Sliced Green Onions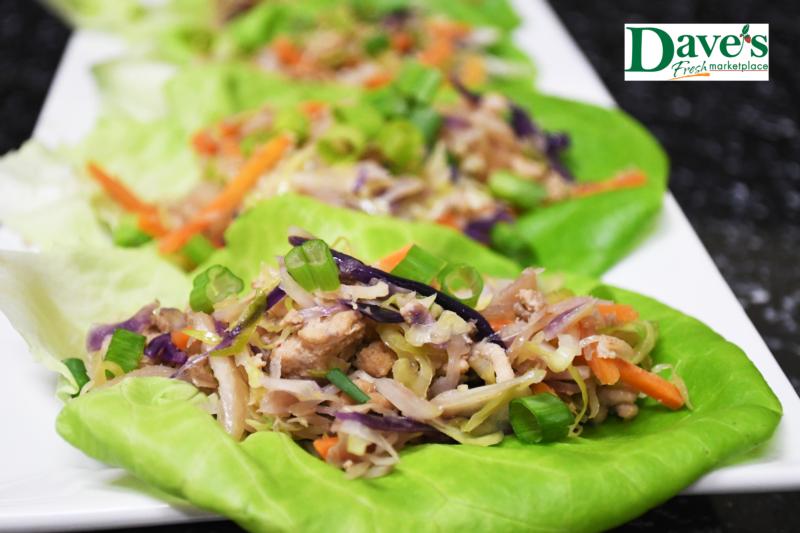 Method of Preparation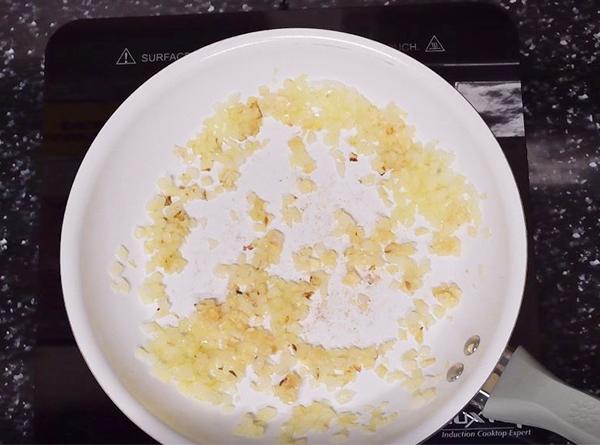 Step 1
Add oil to a pan and cook onions until translucent.
Add garlic and ginger and cook for about 1 minute until fragrant.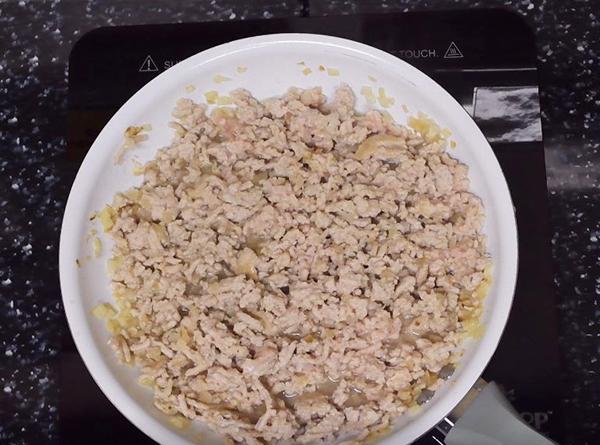 Step 2
Add ground chicken and break into pieces. Cook until browned.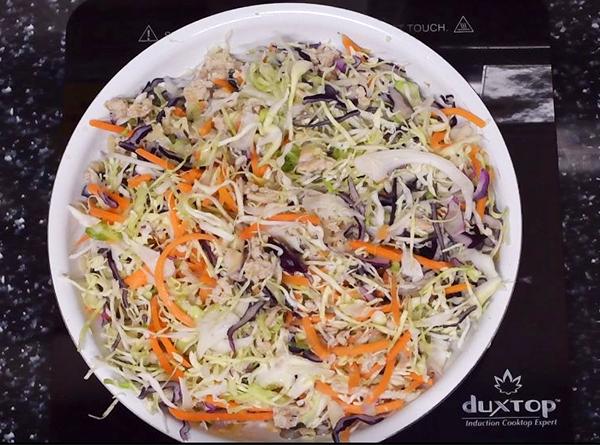 Step 3
Add carrots and ½ the coleslaw mix to the pan.
Add coconut aminos and rice wine vinegar to pan and gently mix to coat. Cook 2-3 minutes.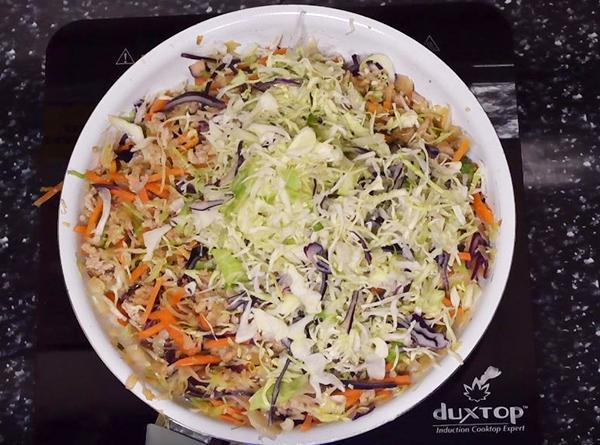 Step 4
Add remaining slaw and toss to mix. Cook for additional 3 minutes.
Drizzle sesame oil and toss to coat.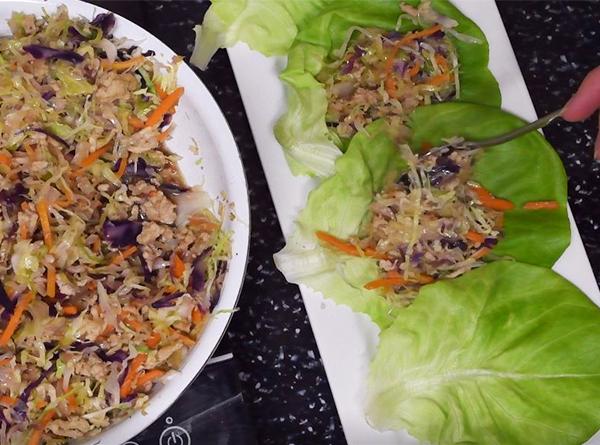 Step 5
Portion into lettuce and garnish with scallions.