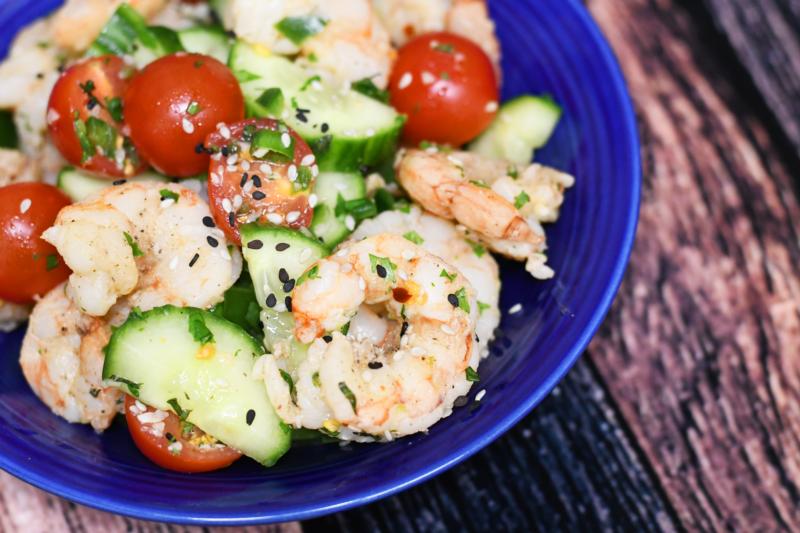 Ingredients
1 lb

Shrimp

, peeled and deveined
¼ tsp

Salt & Pepper

¼ tsp

Garlic Powder

2

Cucumbers

1/3 cup

Cilantro

, chopped
1/3 cup

Green Onions

, sliced
1

Bell Pepper

, diced
½ cup

Cherry Tomatoes

, halved
1

Jalapeno

, minced
3 tsp

Garlic

, minced
2

Limes

, juiced
¼ cup

Rice Wine Vinegar

1 tbsp

Sesame Oil

¼ tsp

Salt

½ tsp

Red Pepper Flakes

1 tsp

Sesame Seeds

6

Mint Leaves

, chopped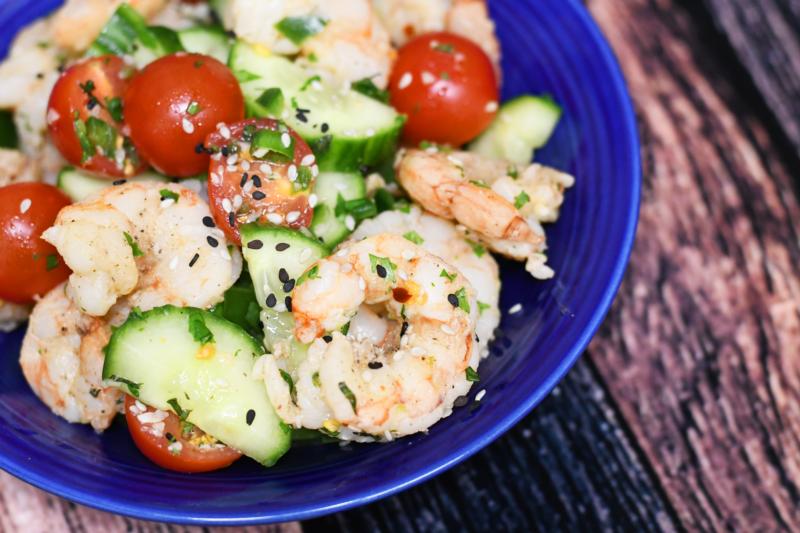 Method of Preparation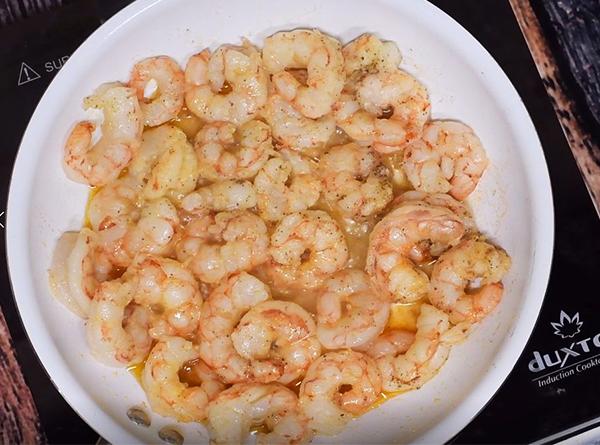 Step 1
Heat olive oil over medium heat in a skillet.
Add Shrimp and season with salt, pepper and garlic powder. Cook until opaque. Remove from skillet and set aside.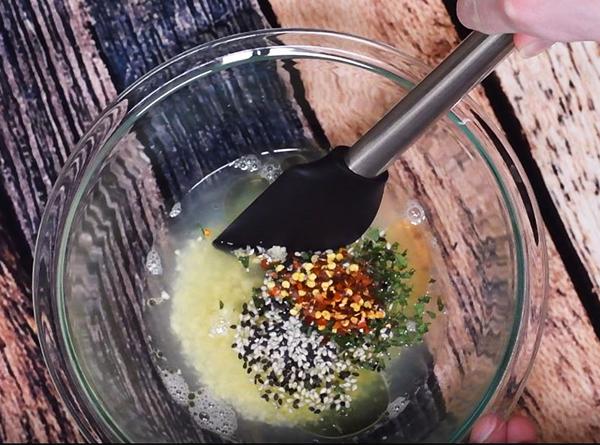 Step 2
In a small bowl, mix together lime juice, vinegar, sesame oil, salt, red pepper flakes, garlic, sesame seeds, and mint.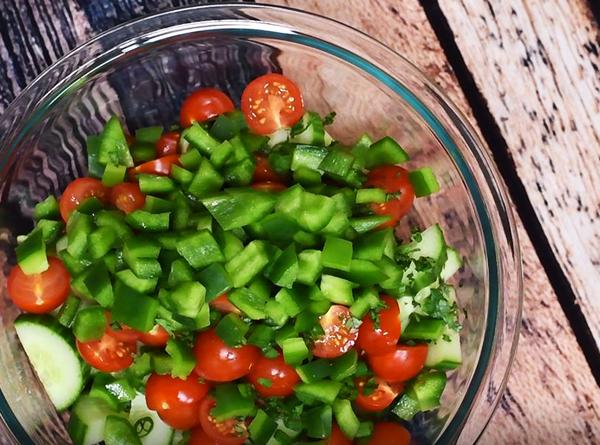 Step 3
Add cucumbers, tomatoes, green onion, jalapeno, bell pepper and scallions to a large bowl.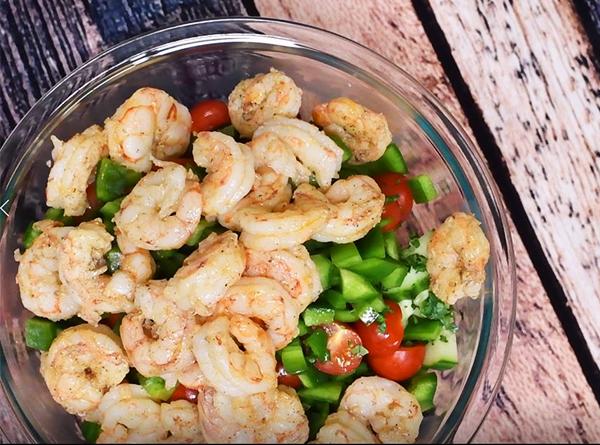 Step 4
Add cooked shrimp to the bowl.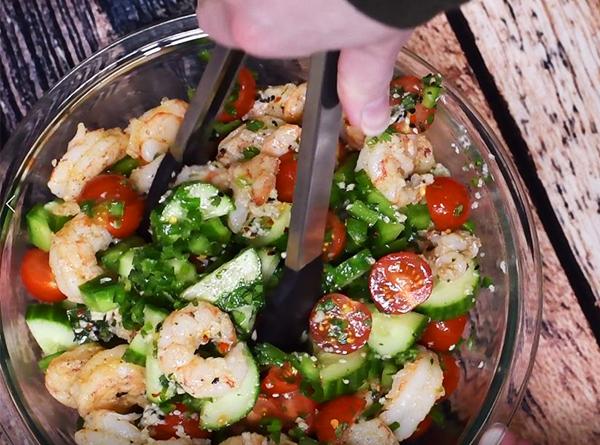 Step 5
Add dressing and toss to coat.
Garnish with additional sesame seeds.