Fresh Seafood from Local
RI & MA Waters
At Dave's, we're near fanatical about getting top quality seafood into our cases fast! Our buyers go out to Point Judith, New Bedford and Boston every few days, and bid on seafood right on the docks, always looking to bring home the "top of the catch." (The freshest seafood was caught last and lands on top of the pile.) Back home, we employ over 30 "fish mongers" who bring many decades of experience to your customer experience.

The next time you're in Dave's, visit the "seafood shacks" inside our stores. Look for "Caught in the Ocean State" tags. Ask a Dave's fishmonger about what's fresh and delicious. We promise you'll get a whopping fish tale!

Seafood at Dave's Fresh Marketplace
Fresh Calamari
Fresh Cod
Fresh Lobsters
Fresh Mussels
Fresh Swordfish
Fresh Tuna
Fresh Seafood Year Round at
Dave's Seafood Market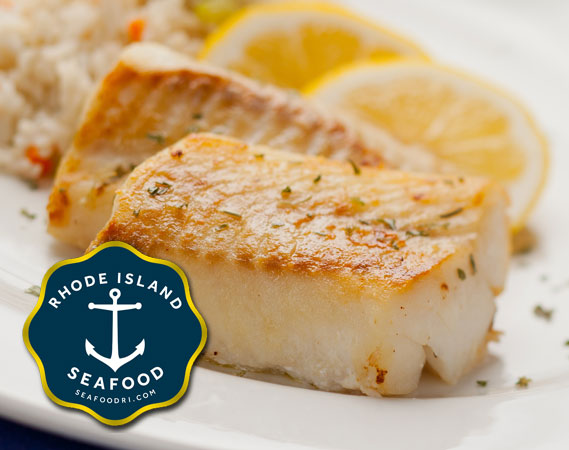 Summer
A Rhode Island seafood dinner: steamers, littlenecks, and seafood kabobs on the barbecue. Nope. It doesn't get any better than this!
Fall
With a nip in the air, cutting into a swordfish steak defines the end of summer. So does haddock, flounder & tuna caught in local waters.
Winter
Cold outside? Not to worry. You've got baked stuffed shrimp, a seafood casserole, stuffies and lobster on the table!
Spring
The sea doesn't wait for summer to blossom. It's time to enjoy the harvest: scallops, mahi mahi, corvine and shrimp from Maine.
Learn more about the
seafood available at Dave's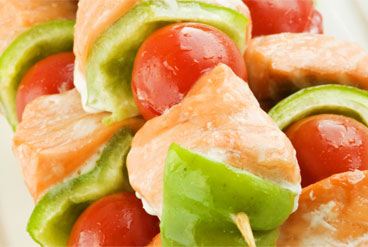 Prepared Seafood Just Heat & Eat!
Pressed for time, but want to enjoy a delicious seafood meal? Dave's makes it easy with Prepared Seafood dishes that just need to be heated up. Some of our most popular meals include...
Dave's Homemade Stuffies
Chowder seasonally available
Fish and Chips on Fridays
Seafood Dinners (fall and winter)
Fresh Seafood Kabobs for the grill (salmon tenderloins or swordfish)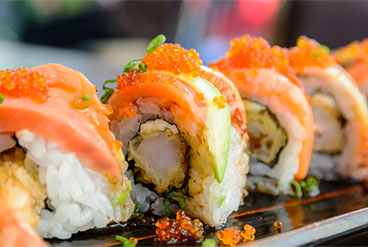 Freshly Prepared Sushi Rolls
Did you know that sushi rolls are prepared fresh throughout the day at almost every Dave's Fresh Marketplace? Our sushi chefs work throughout the day to create delicious rolls that rival your local sushi restaurant! Sample rolls include:
Spicy Tuna Roll
Tempura Roll
Mango Shrimp Roll
Crunchy Roll
Ultimate Chili Roll
Dragon Roll
California Roll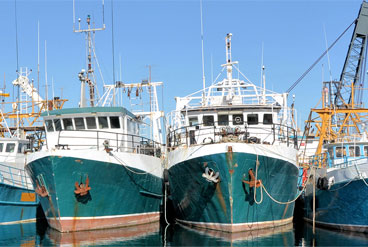 Dave's Local Partners
The Town Dock, Galilee, RI
American Mussels Harvesters, N. Kingstown, RI
Boston Sword & Tuna, Pt. Judith, RI
Kyler's Catch Seafood Market, MA
Machia's Bay Maine Steamers, ME
Newport Lobster, RI

Point Judith Fisheries, RI
The Boston Seafood Market
The Iron Lady, RI fishing boat
The Iron Maiden, RI fishing boat
The Karen Elizabeth, RI