Fresh is Always in Season
Walk into a Dave's Fresh Marketplace and what a sight to behold! The vibrant, colorful produce section is your welcome, reminding you that most nutritional experts believe that half of your entire food intake every single day should be made up of fruits and vegetables! Why? They are positively loaded with benefits, and essential to staying healthy.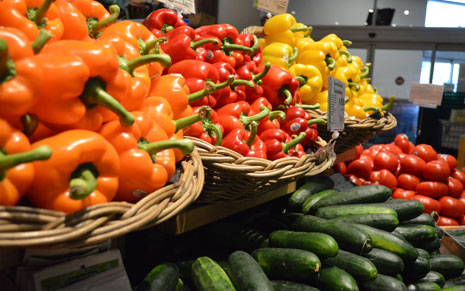 We Look High and Low for the
Freshest Produce
Dave's promise to you is absolute freshness and quality. Whenever possible, we use local growers. Our produce people drive up to Boston in the wee hours of the morning, 2 to 3 times a week, to hand choose the fruits and vegetables we offer you. Trips to Washington State, California, Florida, New Jersey and New York State have resulted in solid partnerships with growers, and our customers reap the benefits.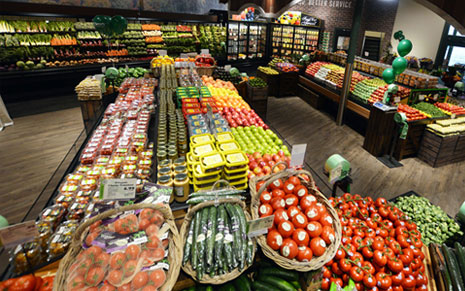 "Get Able" is Right in the Word "Vegetable"
Coincidence? We think not! At Dave's, we know that a diet rich in low-fat, high flavor veggies can get you able - to fight disease, cancer and oxidant stress. To fortify your immune system. To boost your energy. And, best of all, they can taste absolutely delicious, especially when they're as fresh as can be, right from Dave's Produce section.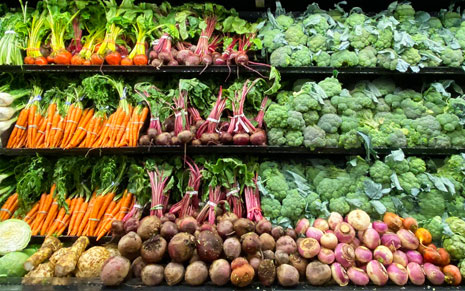 Positively Organic!
Although Dave's fruits and vegetables are always of the highest quality, some shoppers insist on organic - produce that was grown without the use of conventional pesticides. Without the science of bioengineering or ionizing radiation. And without fertilizers made with synthetic ingredients.

Farms that have earned organic certification do so after meeting strict guidelines, set by the USDA. Advocates of organic believe that produce grown "the old fashioned way" is safer, healthier and more delicious. We say, taste for yourself. Dave's offers a wonderful variety of organic fruits and vegetables, which are integrated right into our produce department, alongside the "non-organic" choices.
Visit Dave's for the Freshest Produce
from Farms Across the Northeast
Altobelli Farms
Arrow Farms, MA
Backyard Farms, ME
Carpenters Farm, RI
Community Suffolk, MA
Confreda Farms, RI
D'Arrigo Bros, CA
Dasilva Fruit, MA
First Fruits, WA
4-M Fruit Distributors, MA
Gold Bell, MA
Gotham Greens, RI
Jac Vanderberg, NY
Jaswell's Farm, RI
Klein's Kill Fruit Farm, NY
M & J Produce, MA
Maheras Produce, MA
Mastronardi Produce
Oppenheimer Group
Produce Farmers Market, MA
S. Strock & CO., MA
Stategarden Inc, MA
Sunset Farms, RI
Tourtellot and Company, RI
Travers Fruit, MA
Wilson Farms, MA
Yell-O-Glow Banana, MA