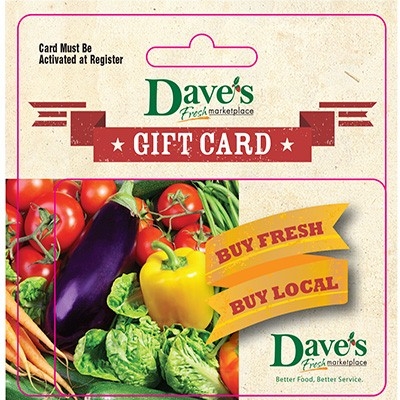 $25 Marketplace Gift Card
When you're not sure what to get, a Dave's Marketplace Gift Card makes the perfect gift! They are redeemable at all 10 of our Dave's Marketplace locations, along with our Gift Store, Le's Isle Rose, in East Greenwich.

$25.00 each
Choose from In-Store Pickup or free shipping via US Mail.

We accepts all major credit cards