Naturally, You Can Find It
At Dave's
In a world where ingredients and labeling can be overwhelming, health conscious shoppers have come to see Dave's Fresh Marketplace as a healthy alternative. Whether a food is "natural" or "organic," you can bring it home from Dave's with peace of mind. We understand and respect our customers, and strive to stay on the cutting edge of a constantly changing world.

At Dave's, natural, organic and specialty foods are never separated, and banished to a section of their own! You'll find gluten-free soup in the soup aisle, organic cereal in the cereal aisle and natural gingersnaps taking their righteous place alongside the "other" cookies.

Natural Foods Defined
How do you put a definition to "natural foods?" Let's say that they're foods grown and brought to you "the way they used to be."

These foods - from cereals, to yogurt, to pasta sauce - are minimally processed, with no manufactured ingredients. Although there are no regulations in place to qualify what can be called "natural," you can be sure that there are no hormones, antibiotics, sweeteners, food colorings or flavorings that weren't in the food originally.
Annie Chun's Soups
Annie's Graham Crackers
Bob's Red Mills Products
Casa Fiesta Can Beans
Catanzaro's Pasta Sauce
Ezekiel Frozen Breads
Fage Yogurt
Green Mountain Salsa
Joyva Tahini
Kind Fruit and Nut Bars
Maple Grove Pancake Mix and Syrups
Midel Gingersnaps
Pacific Aceptic Broths
Primal Kitchen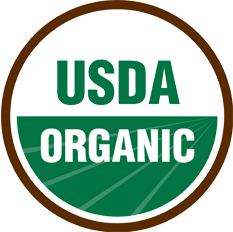 Organics is Not
Just a Word
The USDA upholds strict standards, and farms must pass inspection to earn "Organic" status. And the rules apply, even if the grapes were grown in Chile or the coffee comes from Columbia.
Organic meat, poultry, eggs and dairy products come from animals raised with absolutely no antibiotics, no growth hormones, no additives, and no synthetic chemicals.
Crops grown organically are free from most conventional pesticides.
Organic farmers use renewable resources to run their farms, dedicating themselves to environmental quality by conserving soil and water.
Natural / Organic Brands
Amys Soups
Barbaras Granola Bars
Bob's Red Mill
Boves Pasta Sauce
Brianna's Salad Dressings
Celestial Seasonings Coffee Tea
Drews of Vermont Dressings & Salsas
Equal Exchange Coffee
Field Day Applesauce
Field Day Beans
Field Day Broth
Green and Black Candy Bars
Go Macro Nutrition Bars
Green and Black Chocoalte Bars
Happy Baby Pouch Baby Foods
Hero Preserves
Imagine Cooking Stocks
Jovial Organic Pasta
Lundberg Rices
Made Good Granola
Mary Gone Crackers
Natures Path Cereals
Nejaimes Flatbreads
Nixie Sparkling Water
Oetker Baking mixes
Pacific Aceptic Broths
Rice Dream Rice Milk
San Remo Pasta
Silver Palate Salad Dressings
Smart Juice
Theo's Chocoalte Bars
Weetabix Cereal

Omega 3 Fatty Acids - It's All Good
At Dave's we think of Omega 3 Fatty Acids as the oil that runs through the human engine. Oh, the benefits go on and on!

Foods rich in these polyunsaturated fats positively boost health and wellbeing, while preventing cardiovascular disease, depression, asthma, rheumatoid arthritis and cancer. So the next time you're in Dave's, be sure your list includes lots of these "Omega Foods."
Foods with Omega 3 Acids Naturally
Salmon
Sardines
Tuna
Cod
Halibut
Scallops
Shrimp
Soybeans
Tofu
Miso
Romaine Lettuce
Collard Greens
Turnip Greens
Brussels Sprouts
Green Beans
Flax Seeds
Mustard Seeds
Walnuts
Strawberries
Raspberries
Cloves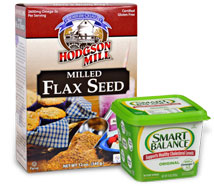 Foods with Omega-3 Added
Smart Balance Margarine
Earth Balance Spread
Uncle Sams Flax Cereal
Hodgson Mills Flaxseed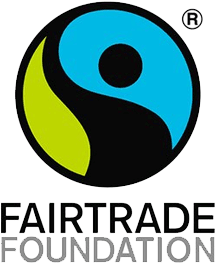 Fair Trade Products:
Good
for the World
See those symbols on some products on Dave's shelves that have to do with "Fair Trade?" Each time you purchase one, you show your support for this worldwide social movement that:
Creates opportunity for economically disadvantaged producers around the world
Keeps prices fair
Develops communities that produce the products
Maintains worker-owned cooperatives
Commits to environment sustainability
Dave's is beyond proud to be a part of it all - and we suspect you will be, too.
Find these Fair Trade products at your favorite Dave's Fresh Marketplace
Wholesome Sweeteners
Equal Exchange Cocoa
Equal Exchange Coffee
Equal Exchange Candy Bars
Theo Chocolate Bars