The First Four Letters in "Delicious"
Dave's deli is a tasty combination of an old-fashioned Main Street storefront and a modern, take-out-only restaurant. Think "old world meets today's pace." Start with tradition, mix in a little rule breaking, and you've got an idea of all that can be found right in your neighborhood Dave's Fresh Marketplace.
Freshly Sliced Deli Meats and Cheeses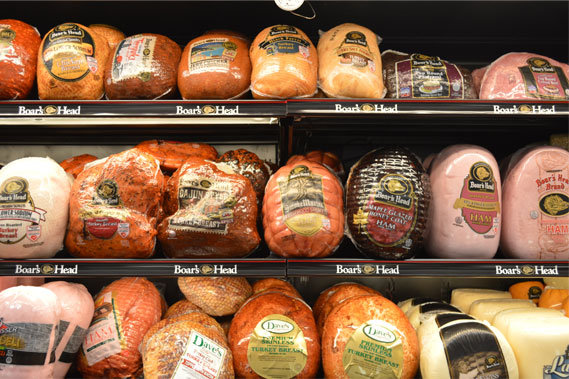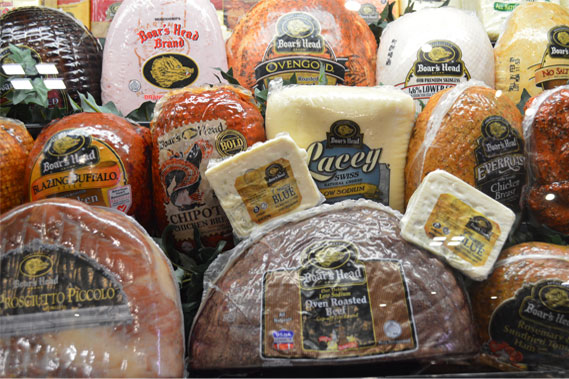 You'll find a slice of heaven in every Dave's Fresh Marketplace: the absolute freshest, highest quality cold cuts, meats and cheeses, including the famous Boar's Head brand. Some are imported, some are not, but nothing we choose for our deli case is less than the best. So come get a taste of the delicious traditional foods that have made the All-American deli part of life for generations. Handled, sliced and packaged with care, just for you.
Delicious Entrees, Sides & Desserts Made Fresh Everyday
Can you name another deli where you can get fresh, "homemade" pina colada bread pudding? We didn't think so! Truth is, the deli at Dave's is a treasure of incredible, interesting prepared foods, cooked throughout the day right on the premises in our own kitchens. In addition to our always-popular favorites, our wonderfully diverse offerings change with the seasons, to capture the best flavors from Mother Nature's garden.

Every entree, salad and side dish is the result of a painstaking process of recipe refinement. In Dave's Kitchen - our state-of-the-art facility in East Greenwich - a new dish is made numerous times, with many tastings and much discussion along the way. Only when the final version is perfected do we offer it to our customers, with the pride it deserves.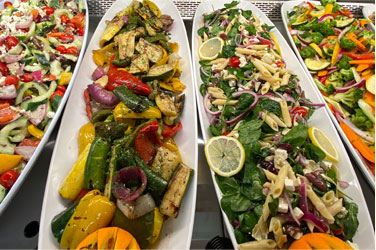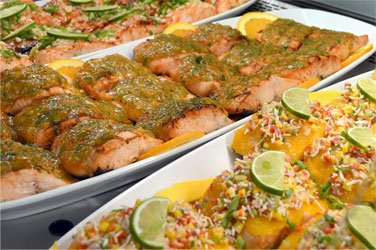 Available at the Deli Everyday...
Dave's Chunky Chicken Salads
Cranberry Walnut Chicken Salad
Breaded or Parmesan Eggplant
Deep Dish Baked Lasagna
Willow Tree Chicken Salad
Old Fashioned Macaroni Salad
General Tso's Chicken
Curry Chicken Salad
Sesame Ginger Salmon
Rotisserie Chickens
Tarragon Chicken Salad
Many Delicious Potato Salads
Fresh Pasta Salads
Tarragon Chicken Salad
Seafood Salad
Buffalo Chicken Salad
And many more seasonal favorites!