Baked Fresh Daily at Dave's
Fresh Bread All Day, Every Day
From hearty artisan breads to flaky rolls to crusty Italian loaves, Dave's breads are delicious! We bake every day, throughout the day - our promise to you of freshness.
Celebrate Special Events with Dave's
There's nothing that elevates a gathering to the next level like a dessert. If you've got an occasion, we've got the "special" and we're always ready to talk with you about making your memories sweeter.
Diet Friendly Baked Goods
TransFat Free. Gluten-Free. Diabetic. Low Glycerin. Salt Free. For those with dietary restrictions, Dave's is a "go-to" destination. Come in and ask about our many yummy treats, baked fresh and guilt free.
Make Holidays Even More Special
From sweet Easter breads to Halloween treats, zeppoles, to pumpkin pie, we know that holidays in the Ocean State are serious business. Invite Dave's to the table to make your holidays even more special.
Baked Goods Made from Scratch at Dave's 10 Locations
Our bakers produce a dizzying menu of sweets and treats from scratch using Dave's own guarded recipes. We take high quality ingredients and lovingly mix, roll, cut and bake each one of our delicous baked treats at our centrally located baking commissary. It's a lot of work, but we know that our customers appreciate fresh breads and pastries and the high quality that we constantly strive for.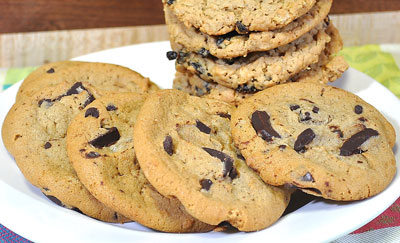 Cookies
From chocolate chip to oatmeal raisin, peanut butter to sugar, Dave's scratch made cookies are sure to please!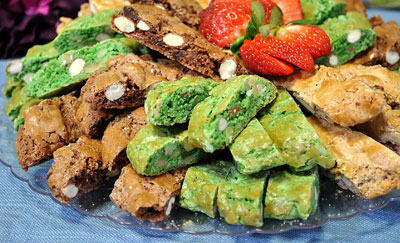 Biscotti
Deliciously crunchy, Dave's 8+ varieties of biscotti are great for dipping or plain... you decide!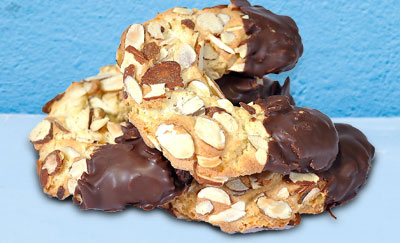 Almond Horns
A local favorite, these horseshoe-shaped cookies are covered in almonds and dipped in chocolate to make them extra delicious.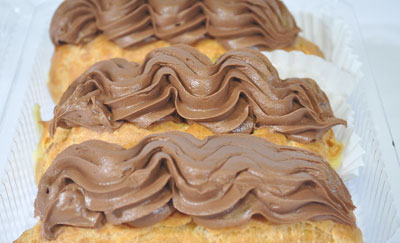 Eclairs
Eclairs are a labor of love at Dave's. Scratch made pastry, frosting and cream filling are so worth it!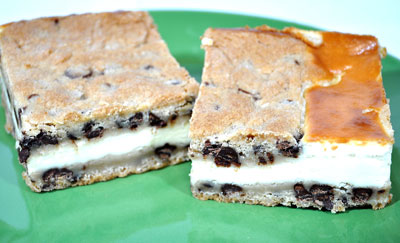 Cheesecake Squares
Dense, creamy and available in a variety of flavors , Dave's cheesecake squares are a real crowd-pleaser.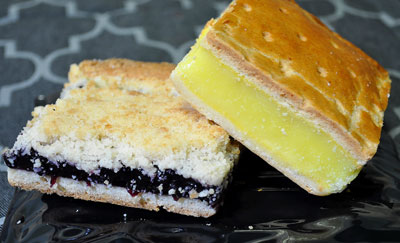 Fruit Squares
Our bakers love adding sweet fruit to our pastries in the form of our scratch made fruit squares and fruit slices.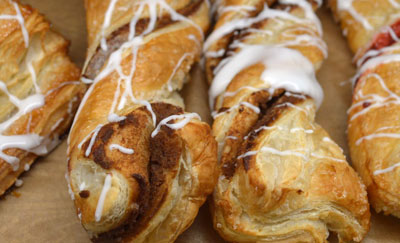 Cinnamon Sticks
Who can resist Dave's puff pastry cinnamon sticks? They're a little sweet, a little spiced and a lot of delicious!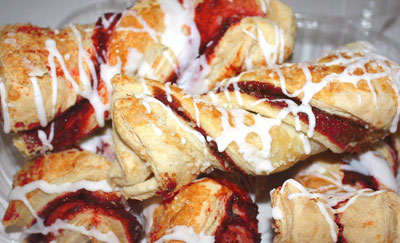 Raspberry Sticks
Made from scratch, Dave's raspberry sticks balance tart and sweet flavors to create an irresistable treat.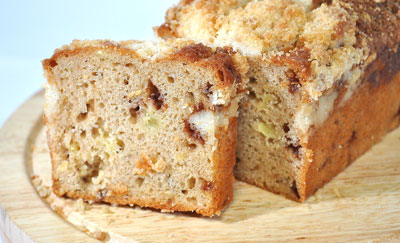 Mini Loaves
Mini loaves come in a number of delicious flavors including Apple, Banana Nut Chocolate Chunk, Biscotti, and Lemon.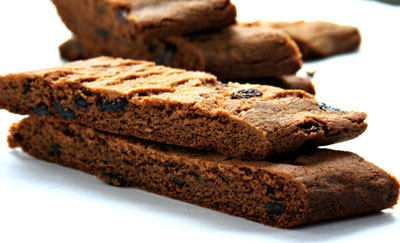 Hermits
Hermits are a molasses cookies that's made from scratch at Dave's. Fans love the blend of crisp, chewy, sweet and spicy.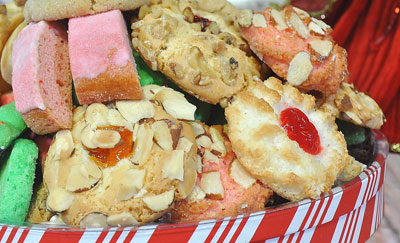 Holiday Cookie Trays
Dave's holiday cookie trays offer a delicious assortment of our finest Italian cookes, all baked from scratch.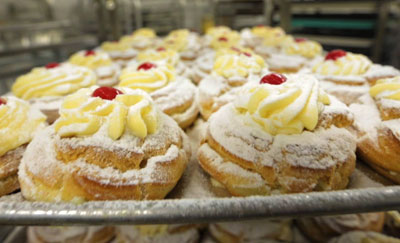 Seasonal Baked Goods
Throughout the year, Dave's bakery makes seasonal baked goods like irish soda bread, zeppoles, Italian sweetbread and more.